It has been a long time since I showed you anything about the Born Pretty website around here, I really like that website, it has super cool things, what I like the most are the stamping plates!
Today I want to show you the latest things that came to me and the nail art I made with them.
It consists of two stamping plates, a stamp and a matte gel top coat, I'll show you!
The first thing I released was the Nicole Diary-160 plate # 49298 and the stamp. I love these types of designs and lately I use them a lot and the stamp # 47323 I fell in love as soon as I saw it, it is large, transparent, with the cuteness of the pebbles ... But, I do not finish doing it, the finest lines are not take them well or at least I am not capable, the rest of the designs without problem. So it was a bit of a disappointment.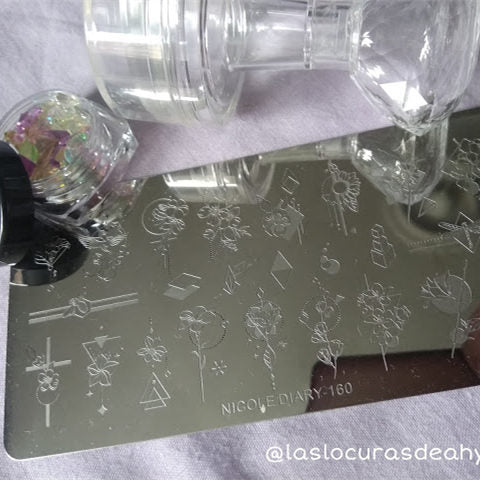 This was the manicure I did, if I also went for yellow and black lol.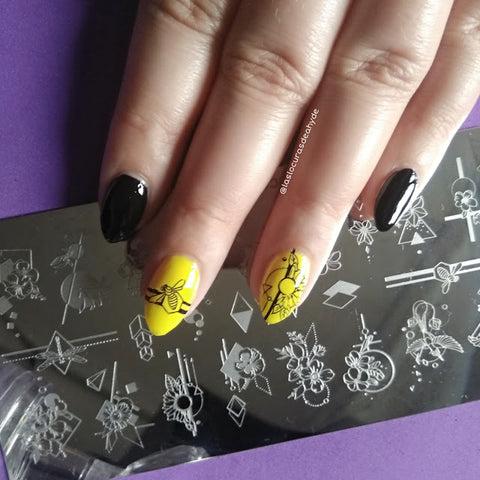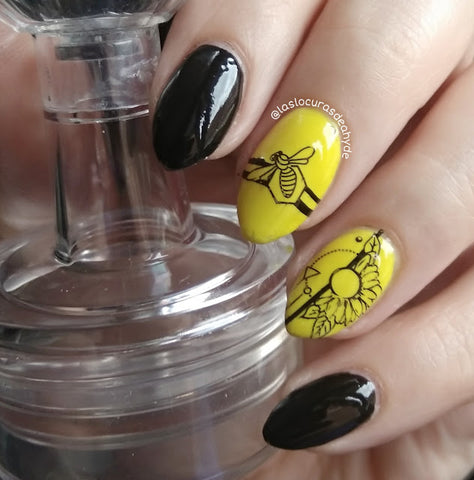 And the last thing left was Nicole Diary's L-23 plate and the matte top coat. The plate is beautiful, I love the designs of space and this one has them with a more mystical touch and in the line of the designs of the other plate, it also has some design to do in layers.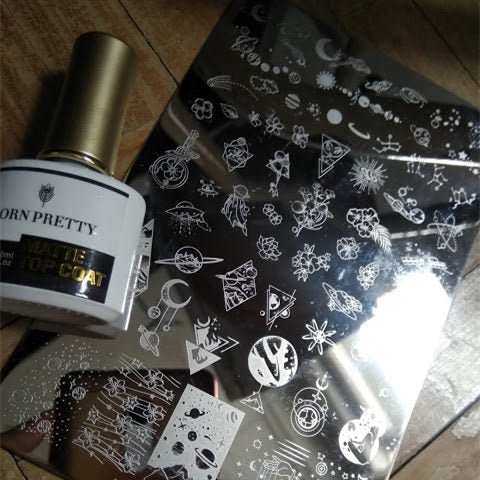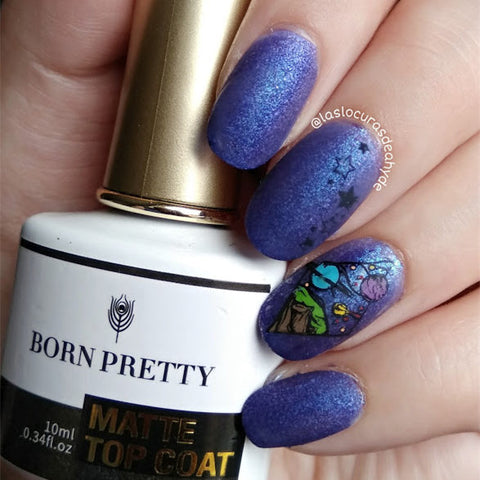 The Matte Top Coat #49189 is amazing, it looks super good, in a dry lamp in 30s and there is no sticky layer. I love it and for watercolor effect designs it is perfect.
Well this is it for today girls.
Article Source:
https://www.laslocurasdeahyde.com/2020/08/nail-art-con-born-pretty.html